尾道~鞆の浦航路
Onomichi–Tomonoura Route
Route Connecting Two Ports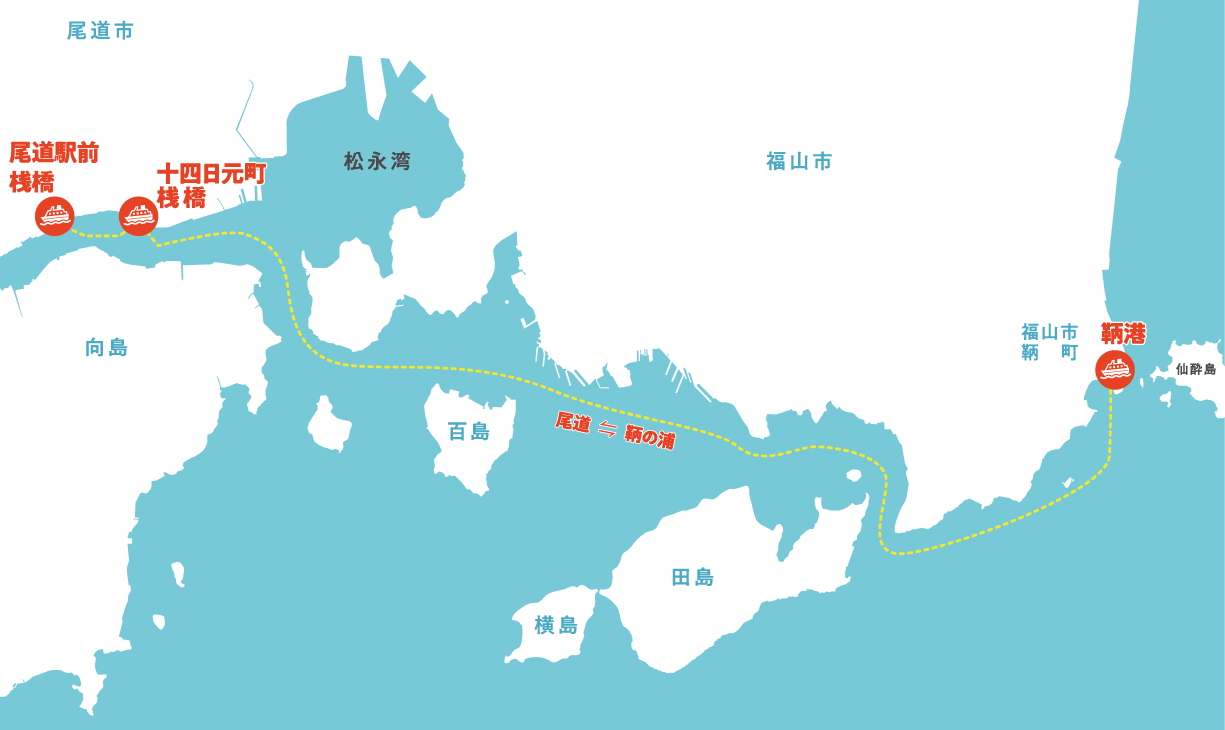 Journey to Japan Heritage Sites
Both Onomichi and Tomonoura have historic ports which have thrived since ancient times, and with Setouchi Cruising you can visit both of these Japan Heritage–designated destinations for yourself! Our hour-long cruise features a range of impressive sights. This route is more than a means of getting from point A to point B; it's a Seto Inland Sea cruise that provides beautiful scenery along the way.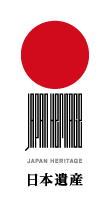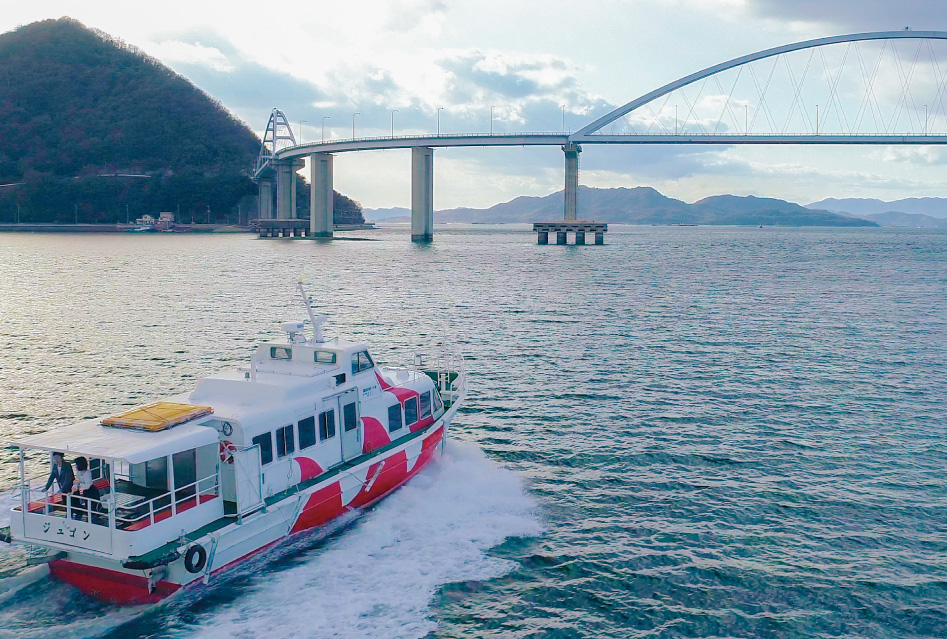 Utsumi Ohashi Bridge
This 832-meter bridge (just over half a mile in length) is characterized by its L-shaped bend in the middle. Its pair of arches foster an elegant form that seems to melt seamlessly into the island scenery surrounding it on both sides, creating a colorful vista.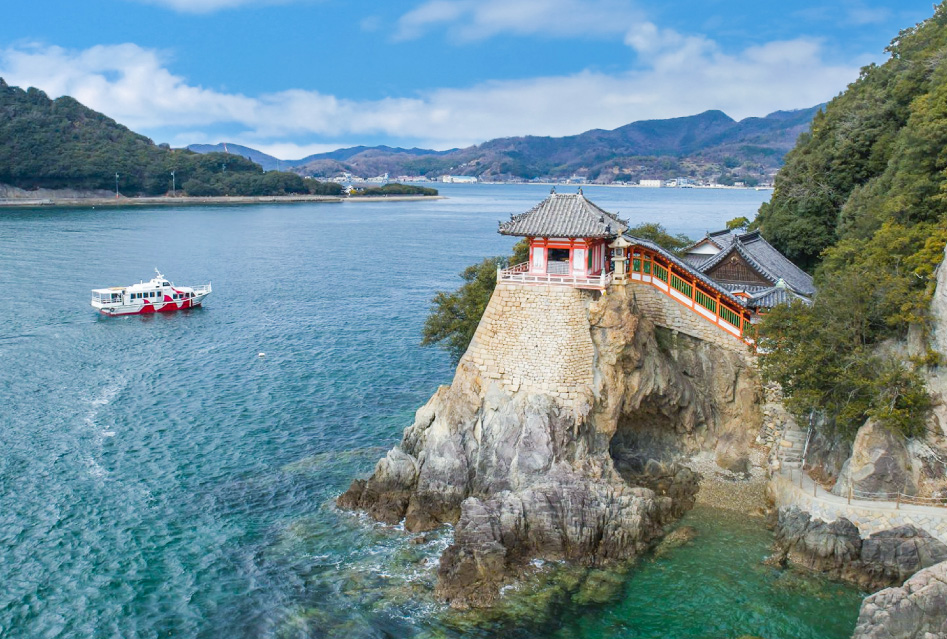 Abuto Kannon
This vermilion-painted hall housing an image of the Buddhist bodhisattva Guanyin (Kannon in Japanese) is built on the tip of Cape Abuto with a sweeping view of the surrounding sea. It sits gracefully perched atop a rock wall, and it was even featured in a work by famous 19th-century ukiyo-e woodblock print artist Utagawa Hiroshige. The Abuto Kannon is considered one of the most beautiful of its kind in the Seto Inland Sea area, and it's famous as a place for believers to pray for safe sea passage as well as success in conception and childbirth.

Onomichi and Tomonoura: Experience Two Japan Heritages Sites
Both Tomonoura and Onomichi have plenty of lodging options and tasty foods to try, so we recommend spending a whole day at each. Traveling by boat—a one-hour direct trip!—is much more convenient than dealing with difficult road and rail routes between these destinations. Experience the gorgeous scenery of the Seto Inland Sea along with the charming, old-fashioned atmospheres of these two towns to the fullest.
尾道~鞆の浦航路ご利用の方に限り
リーフレット配布中!
旅の記念にお持ち帰りください。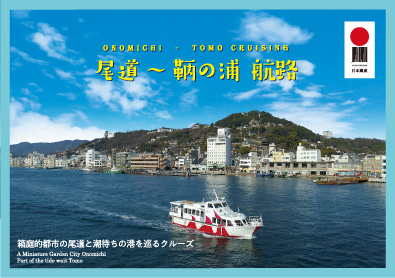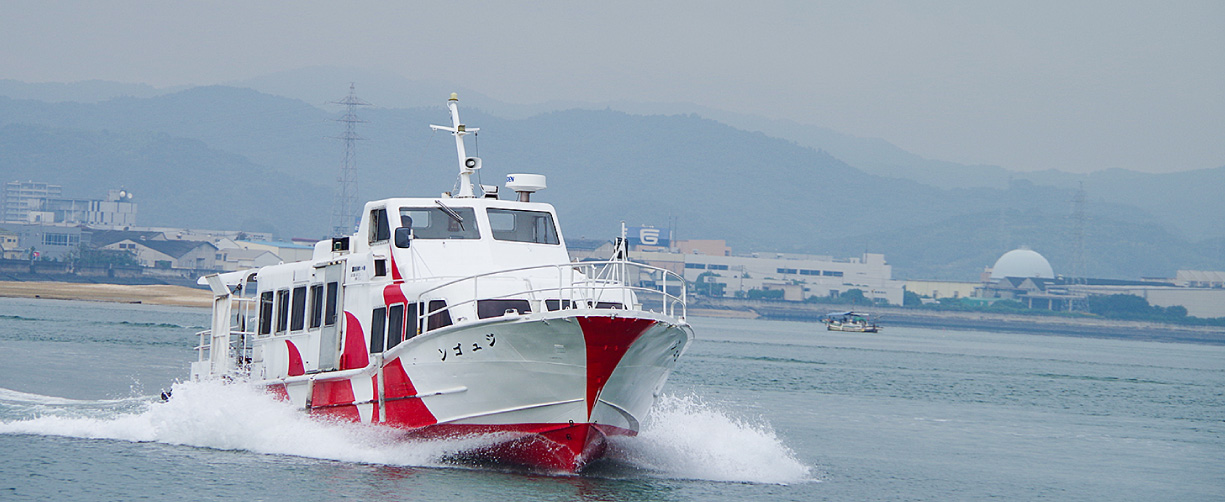 ジュゴン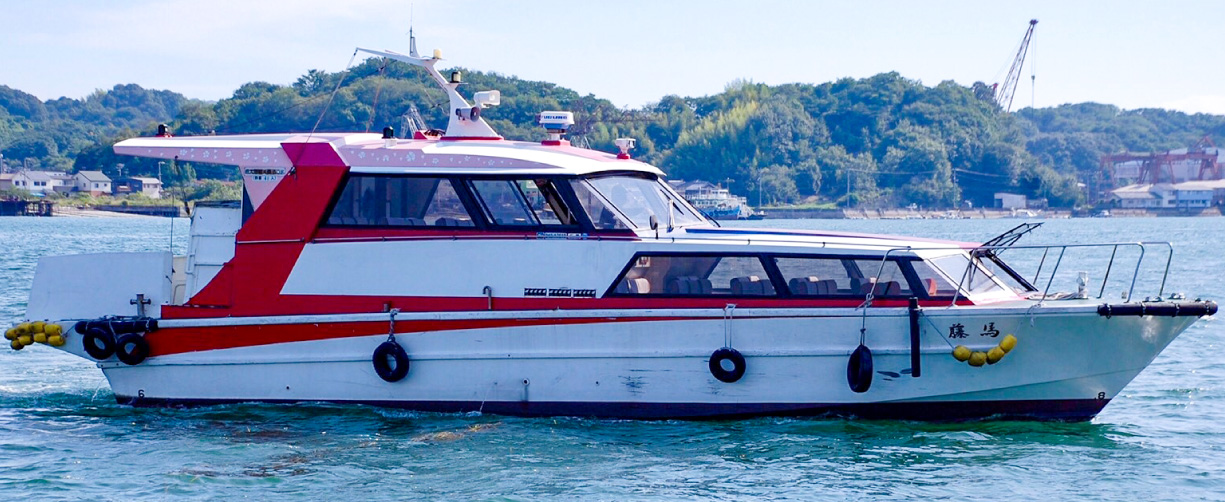 藤 馬
Different ships may be used at times.