尾道~瀬戸田航路
Onomichi–Setoda Route
Shimanami Kaido Half-route Bicycle Ride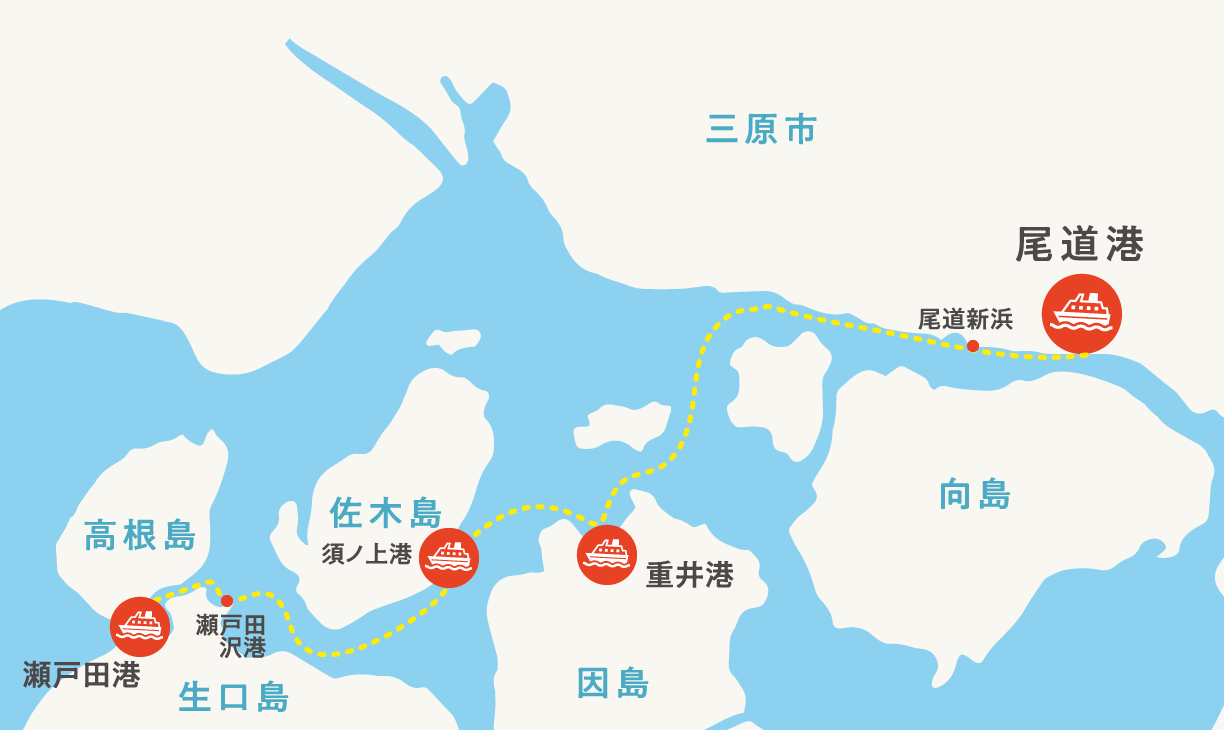 Travel Shimanami Kaido by Bicycle
Onomichi serves as the Honshu-side starting point for the Shimanami Kaido route, a mecca for cycling enthusiasts. Numerous facilities are available to riders, and the route is widely known for its cyclist-friendly design. Start your bicycle journey from Onomichi and experience the Shimanami Kaido for yourself!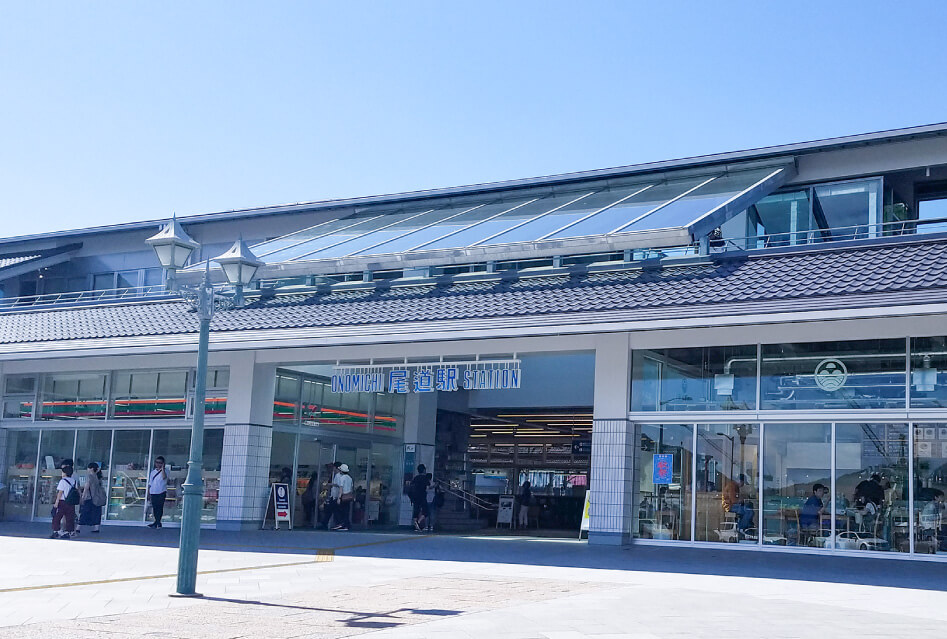 Onomichi Station
The recently renovated Onomichi Station serves as the gateway to Onomichi City. The station design preserves old-style scenery while serving as the perfect starting point for your journey.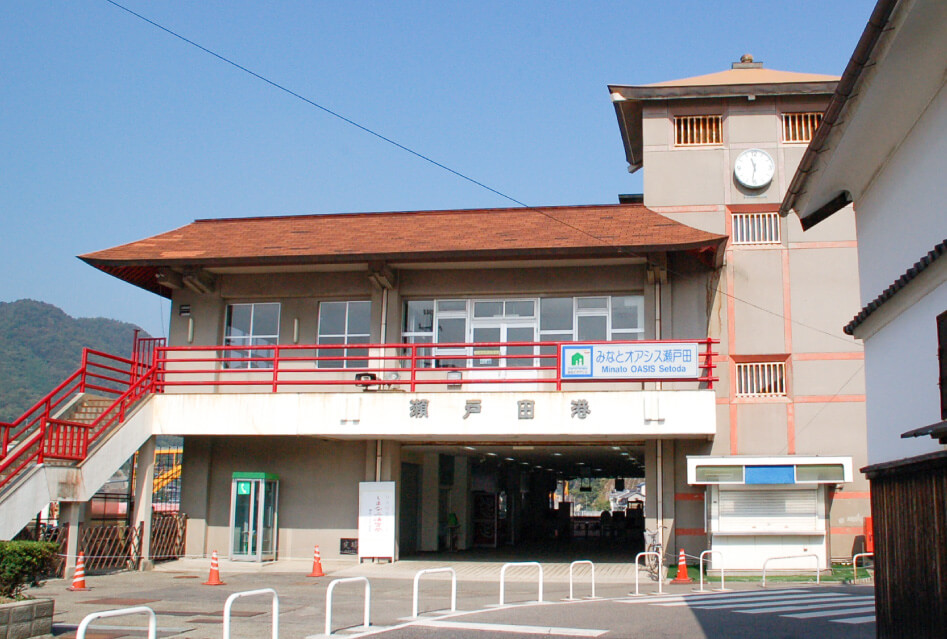 Setoda Port
Setoda Port is the gateway to Ikuchijima Island, with a tourist information center, rental bicycles, and other facilities and services for visitors.

CYCLESHIP LazuLi Bicycle Ferry on Select Days
Just as the name implies, CYCLESHIP LazuLi is a cyclist-friendly ship. It comes equipped with bike stands so riders can park their bicycles without worries about damage, and the boarding ramp and stairs feature gentle slopes with tire grooves for easy embarking and disembarking.

Laid-back Cruising on the Seto Inland Sea
If you feel crossing the Seto Island Sea by bicycle might be too strenuous, why not try a shorter-distance cycling trip combined with a boat ride? The Seto Inland Sea has relatively calm waves and a comfortable climate, making it the perfect stage for a cruise! Enjoy views of countless islands intermingling with sea and sky as you travel along.

Packed with Tourist Attractions
In addition to the cruise's starting point, Onomichi, the area is filled with attractive sightseeing destinations including Innoshima Island midway along the cruise route as well as the route's final stop of Ikuchijima Island. These places are packed with confections made from Setouchi's famous citrus fruits (which grow in abundance thanks to an optimal climate) along with historical sites, art, and much more! You can incorporate a cycling trip into your visit, or focus on sightseeing alone—either way, spice up your trip with a Setouchi Cruising boat ride!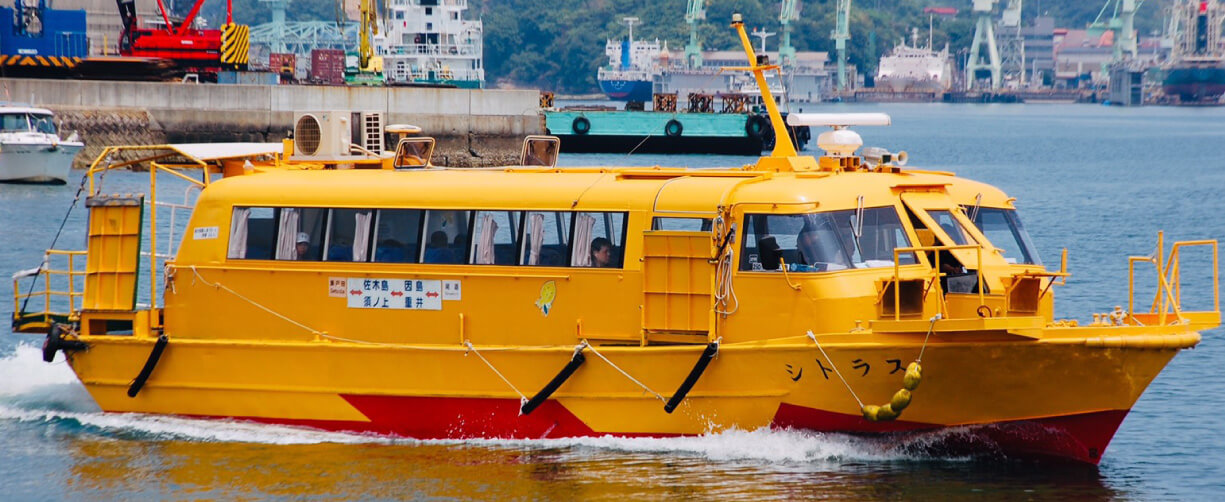 Citrus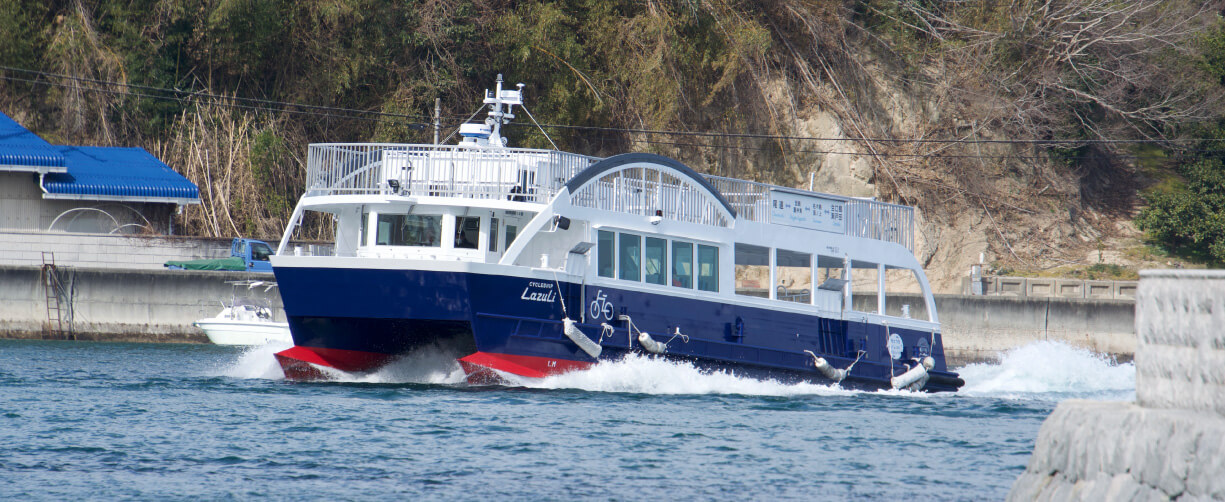 CYCLESHIP LazuLi
Different ships may be used at times.