尾道水道クルーズ
Onomichi Channel Cruise
Enjoy a 50-minute Cruise Around the Onomichi Channel!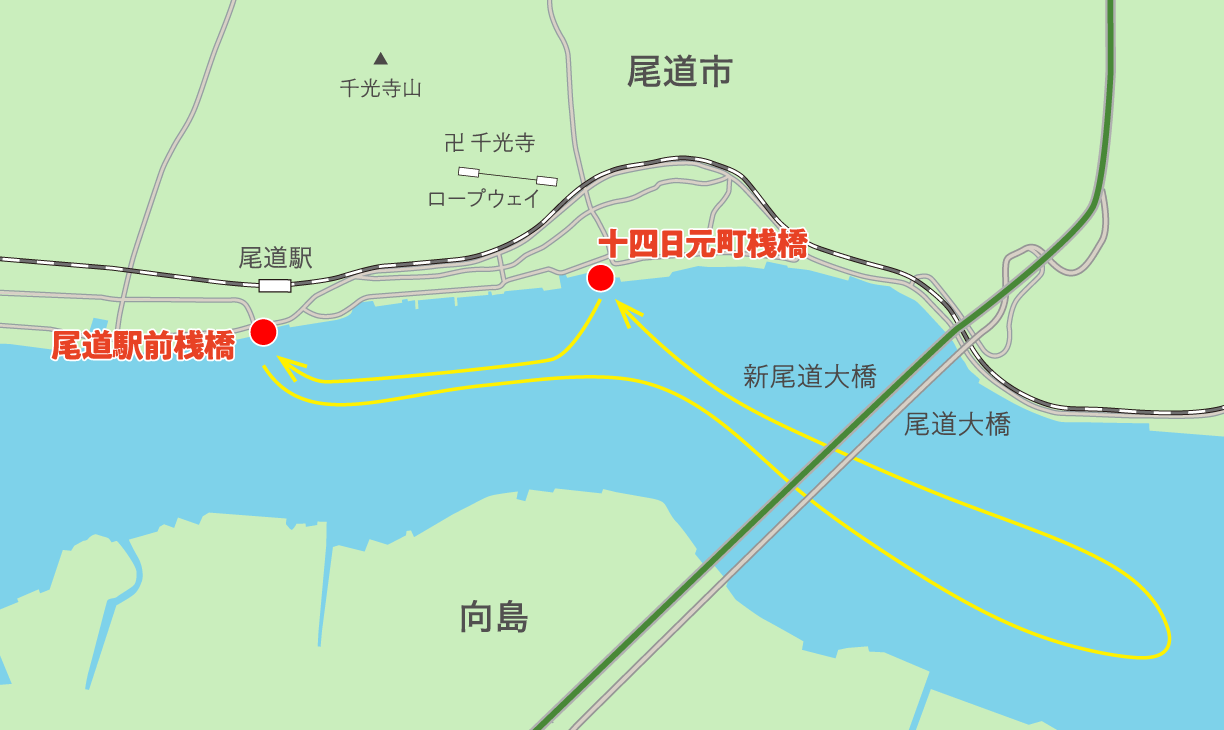 View Onomichi City from the Sea
Charming, Old-fashioned Little Town Surrounded by Nature
This charming little town, built up along the Onomichi Channel from the days of medieval Japan, has been officially designated by the government as a Japan Heritage. When viewed from the water out on the channel, this lovely little town exudes an old-fashioned charm, its temples and houses crowded onto the slopes and surrounded by lush natural greenery. The city has also gained fame as a movie filming site.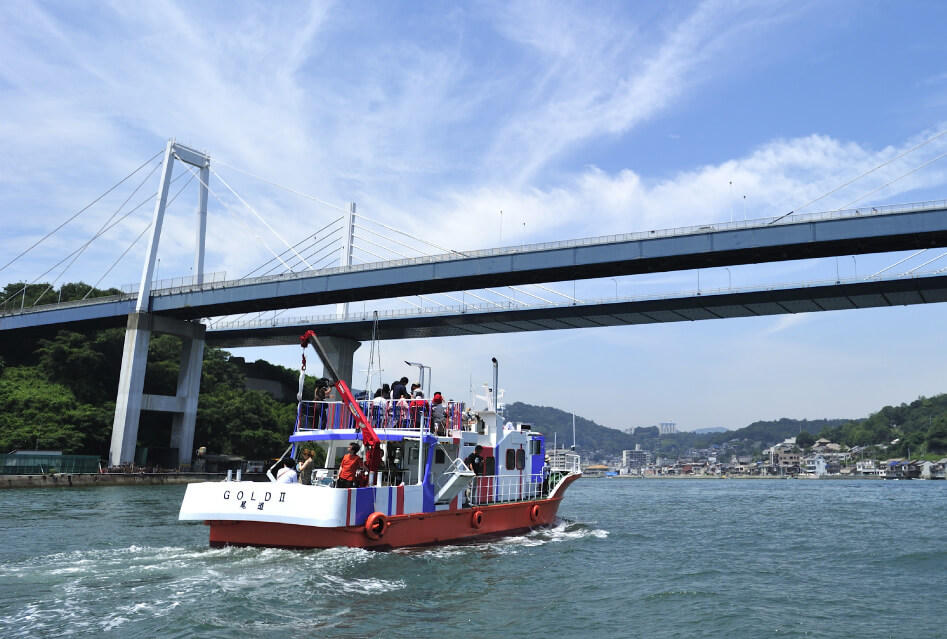 Pass Right Underneath the Big Bridges!
The bridge pictured in front is the Shin Onomichi Ohashi Bridge, with the Onomichi Ohashi Bridge just behind it. Because they were built side-by-side and designed to convey a sense of harmonious unity, these two bridges are lovingly known as the "twin bridges." Our Onomichi Channel Cruise offers the opportunity to pass right underneath these huge bridges and enjoy the impressive scenery from below.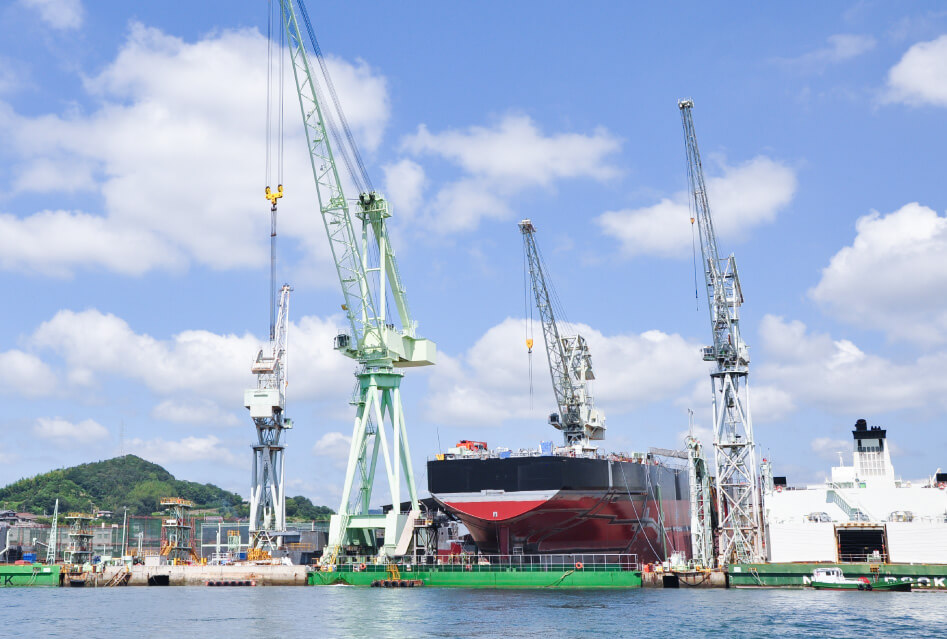 Awe-inspiring Onomichi Dockyard
If you're lucky, you'll get to pass right by a huge ship while it's still being built! There's nothing quite as impressive as viewing a massive vessel from down on the water. The captain even provides informative commentary during the cruise!

Experience Onomichi Sightseeing to the Fullest
Following the completion of renovations in 2019, Onomichi Station now serves as an exciting gateway to the town. During your excursion, you can get off at Toyohi Motomachi Pier to ride the nearby Senkoji Ropeway. In addition to visiting movie filming locations, exploring local literary culture and walking the town's hilly streets, we hope you will enjoy our cruise as another aspect of your diverse Onomichi sightseeing experience.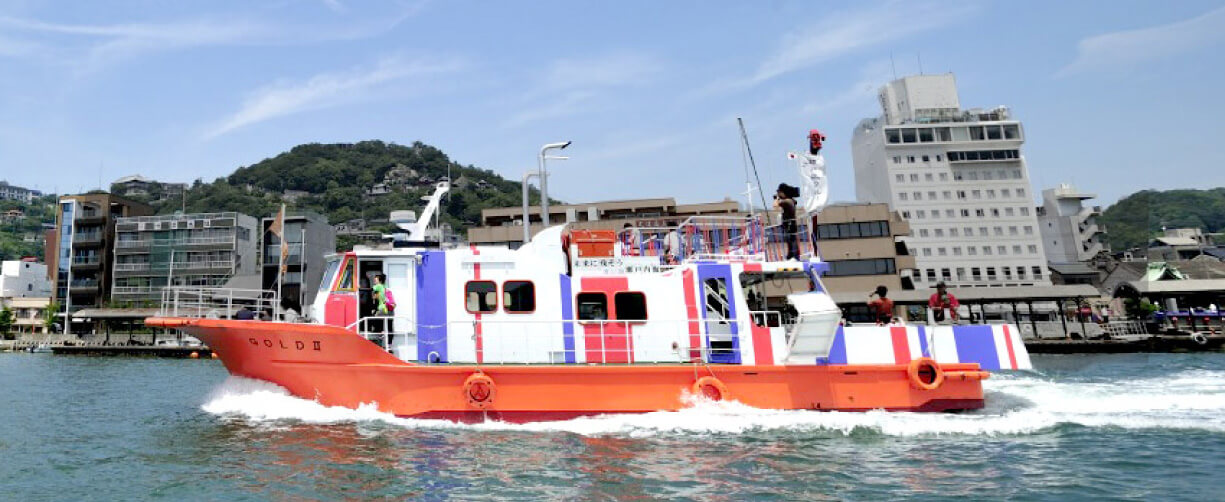 Gold II
Different ships may be used at times.